Government
State, Local, & Federal Agencies
Common Courtesy proudly serves city, county, state and federal government agencies who wish to provide high-quality, low-cost transportation to their citizens and minimize community isolation.
Examples of the government agencies we may serve include:
City governments
County governments
State governments
Federal government
Departments of Transportation
Departments of Senior Services
Why choose Common Courtesy for your government program?
Easy To Use: You set the parameters for types of rides and distances you'd like to fund, then riders simply call Common Courtesy to coordinate trips as needed.
Low Cost: Government partners can expect to save $10 - $16 per trip compared to traditional van services for a typical trip of 10-15 miles.

Van service: $34 per trip on average (excluding capital costs)
Common Courtesy: $16 per trip on average

Increased Efficiency: Reduce paperwork and save time with our streamlined system.
Short Wait Times: Riders report wait times of only 5 to 15 minutes on average.
Safe: A Common Courtesy representative monitors the trip in real-time and is available by phone for the rider throughout the experience. Rideshare drivers have insurance, pass background checks, and are continually rated for quality.
Approved Vendor: Common Courtesy is US Government SAM (System for Awards Management) approved supplier.
Many Government-Funded Transportation Use Cases
Shuttle eligible seniors to and from senior centers or active adult centers
Help needy residents travel to doctor appointments or grocery stores
Deliver meals to food-insecure citizens
Enhance citizen independence and quality of life
Fulton County, GA Senior Services
Case Study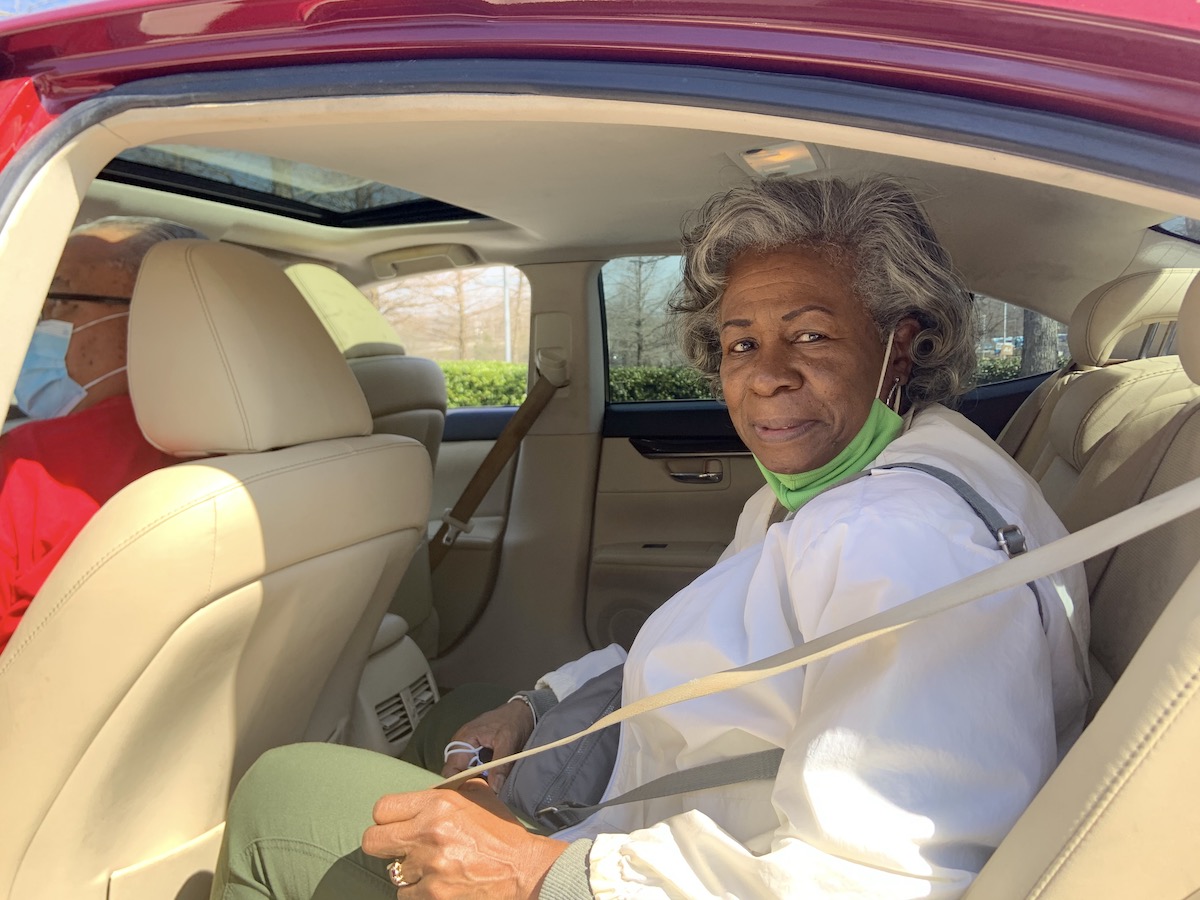 Issue
Fulton County, GA Senior Services had a waiting list of 1,200 seniors who needed transportation for health and quality of life services.
Solution
Common Courtesy contracted with the County to meet its mobility needs, eliminating its waiting list while providing substantial cost savings.


There are over 4,000 registered riders in Fulton County, GA alone, and a large portion of these riders are currently engaged in the services.
It's really being used by everybody.
– Cindy Jones Mills, Forsyth County, GA Commission Chairwoman
This is a prime example of Government and Private enterprise working together for common good.
– Bob Carr on working with Fulton County, GA to help seniors get to vaccine sites
Affordable & Safe
How Much Does It Cost?
Contact us
for a
complimentary consultation
. We'll assess your situation and give our advice with no upfront fees. We offer two models with different per-trip costs to best suit your needs:
Self-Managed: Rideshare Trip Cost + $1
Under this option, we'll teach your chapter how to use Lyft and Uber's concierge platforms so you can schedule and monitor your members' rides independently.
CC Managed: Rideshare Trip Cost + $4
Under this option, we'll schedule and monitor your group's trips for you. You'll only need to tell us when and where your members need to go, and we'll take care of the rest.
Save With Our Services
Rideshare trips are typically less expensive than taxi trips, and pricing is based on a base fare, a booking fee, and time and distance costs.
Partners typically save $10 - $16 per trip compared to traditional van services for trips of 10 to 15 miles, and we offer easy monthly billing.
Some of the Government Chapters We've Successfully Served Include:
City of Atlanta
Dekalb County, GA
Forsyth County, GA Department of Transportation
Fulton County, GA Senior Services
North Fulton, GA Senior Services
Ready learn more?
Use the form below to contact us
and get started today.
Contact us
Contact information
No smart phone required. Call one of our founders now to get started.
Phone number

(678) 809-2521

Email
Send us a message