About Us
A transportation service with the rider at heart
Bob and Anne Carr founded Common Courtesy in 2006 after witnessing a near-miss fatal accident in a parking lot involving an elderly driver.
The Carrs spent five years providing volunteer transportation to family friends who could no longer drive, they imagined a nonprofit service that could use rideshare technology to offer independence to others without mobility options.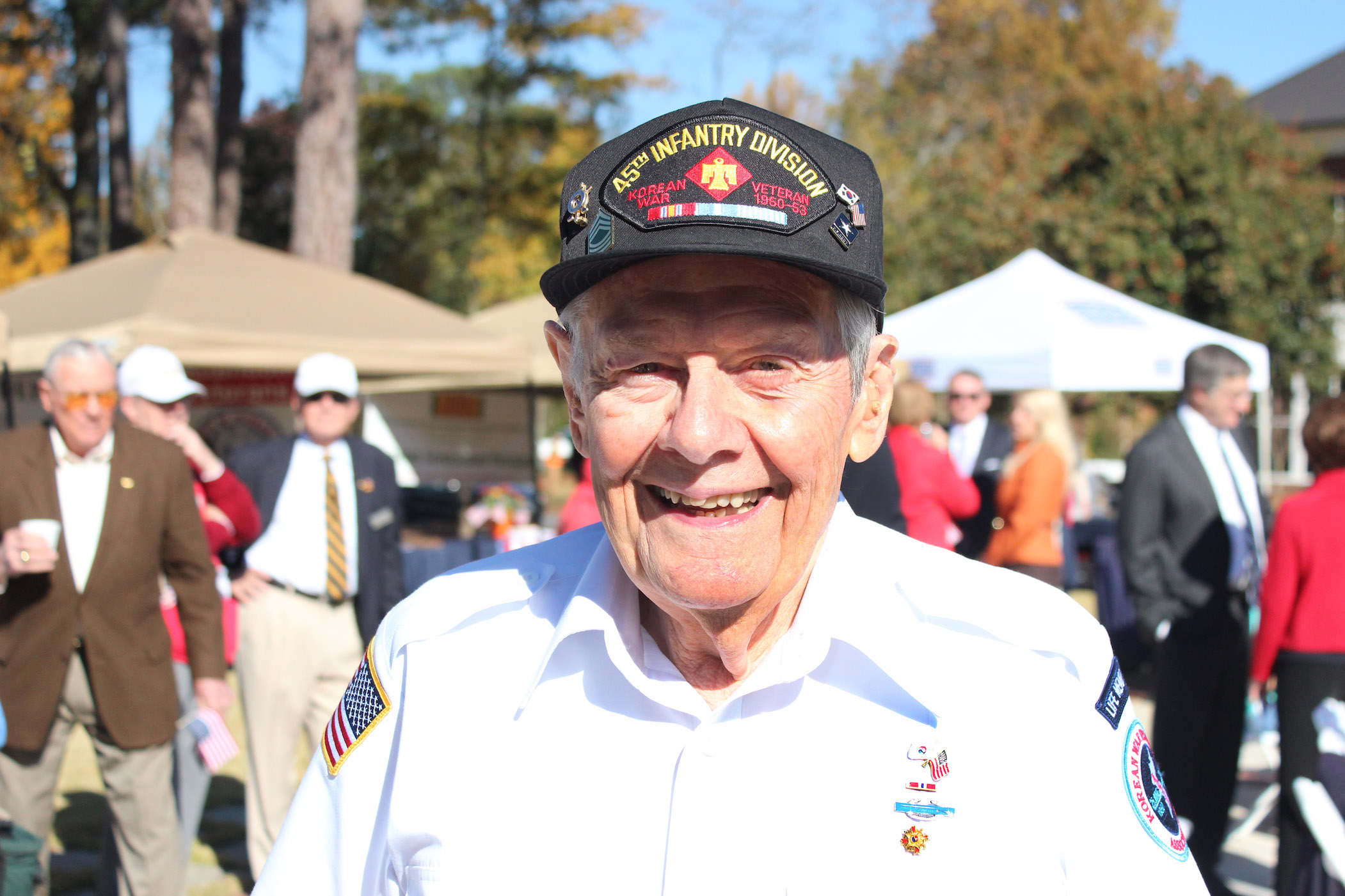 Our Founders
Meet our husband-and-wife founding team.
Inspired by witnessing a near-fatal accident, the Carrs built Common Courtesy from an idea to a valuable nonprofit that helps those with transportation needs access local ridesharing services that has facilitated over 250,000 safe, efficient trips.
Retiring as Founder and CEO of Executive Adventure after 30 years, Bob and his wife founded Common Courtesy, Inc. Bob has extensive work experience in the corporate sector as well as proven entrepreneurial and leadership skills.

Anne Carr

Founder & Outreach Coordinator

Anne is a professional photographer with 35 years of experience who helped found Common Courtesy. She is a long time resident of Atlanta and has an in-depth knowledge of the needs of older adults and those with disabilities.
Meet our team
Amanda McClure

TLC Team member

Amanda lives in North Mississippi with her husband, Kevin, and four children. Amanda has a paralegal degree and psychology degree from the University of Mississippi. She loves to travel and meet new people. Amanda is passionate about helping and serving others, which makes Common Courtesy a perfect fit!

Angela Patelis

Travel Logistics Coordinator

I have been in retail management for the past 18 years. My passions are cooking, baking and gardening.

Carolina Martinez

Travel Logistics Coordinator

Carolina has dedicated countless hours to consulting with our riders and coordinating their trips. With her help and hard work, Common Courtesy has grown to where it is today. Her kind and caring demeanor with our valued riders is the key to our success in providing trips to thousands.

Clare Payne

Director of Operations

Clare oversees Chapter operations and financial management. Clare is a graduate of the University of North Carolina, and she is married with two wonderful sons. Clare works closely with Anne to support Sponsors and Partnerships.

Crystal Franklin

Travel Logistics Coordinator

Crystal comes to us by way of Chicago, IL. She is a retired hospital employee with 30-plus years in Customer Service connecting non English speaking patients with an interpreter of their native language. However, Common Courtesy is her new passion and when she is not answering the phones helping seniors schedule their rides, Crystal is usually hanging out at the beaches of Lake Michigan watching the sun rise, biking along the bike trail or roller skating at the neighborhood roller rink.

Hi I'm Erica! I am a New York born, Atlanta native who enjoys serving others. I serve because it's important to exemplify love in every area of life. I enjoy adventure, traveling and most importantly roller-skating! I look forward to using my positive disposition, servants' heart and empathy to help coordinate travel for those in need.

Gwenn Fill

Travel Logistics Coordinator

Hi! My name is Gwen Fill and I live in Concord, NC. I've been married to my husband Joe for 20 years and we have two wonderful daughters. I enjoy traveling with my family, helping with their local swim teams, & being an active part of the church. I am so appreciative of the opportunity to meet & help all of our riders.

Jay Bell

Travel Logistics Coordinator

Jeremiah "Jay" Bell has a background in call center management & computer repair/troubleshooting. He is a family man with three daughter—Nylah, Jocelyn and Jacquelyn. Outside of working with Common Courtesy, Jay is a recording studio/live sound engineer and music producer. Jay considers himself a "problem solver" and will go the extra mile to make sure riders are connected with drivers and delivered to their destination with efficiency.

Joseph Jones

Travel Logistics Coordinator

Joseph Jones was born and raised on the south side of Chicago. Joe, a life-long musician is known as Chicago Joe in the Atlanta music community and has taught guitar, bass, and ukulele for over twenty years. He has played in most of Atlanta's music venues such as The Variety Playhouse and more. A senior himself, Joe is a devoted father and grandfather who very much enjoys serving the senior community with Common Courtesy.

Ken Sanford

Travel Logistics Coordinator

Ken Sanford, a New York City native, began his career as a high school French teacher in Pittsburgh, Pennsylvania. He then spent forty plus years in the life insurance business. Ken is a long-time Habitat for Humanity volunteer and joined Common Courtesy Rides in 2020. Ken and his wife Pam live in Roswell, Georgia.

Liza Hamman

Travel Logistics Coordinator

After earning her degree at Clemson University, Liza Hamman has been working for Common Courtesy for a little over a year. She loves that she can work from the comfort of her home as she strives every day to provide comfort for all of the wonderful clients. Liza has a strong passion for people & travel. She uses her high-quality communication skills to help Common Courtesy's customers thrive out in the world.

Mauricio Martínez

Travel Logistics Coordinator

I'm Mauricio Martínez, 20 years of age. I was born and raised in Atlanta Georgia, and I've been working for Common Courtesy for a few years now. I've enjoyed being a part of this amazing company and the best part is helping those in need. I hope to excel in my job and see what's more to come.

Meisha Jefferson

TLC Team member

Meshia Jefferson comes to us with a Nursing background. She is a transplant from California who enjoys spending time with family, traveling the world, and reading. She is excited to be a part of the Common Courtesy brand.

Mercia Clayton

Travel Logistics Coordinator

Mercia is an avid gardner and traveler. She has lived in the UK, South Africa, and Germany before emigrating to the United States in 1999. She and her husband are the proud parents of a canine child named Oliver. Mercia has worked in the hotel industry, owned her own restaurant for 20 years, and owned a business that employed 35 women to make ceramics in the Limpopo region of South Africa.

Rebecca-Lynne Echols

Travel Logistics Coordinator

Rebecca-Lynne Echols is based out of Fort Myers, FL where she resides with her husband, two fur babies, and soon, a new baby boy! She is passionate about investing in others and encouraging them in day to day life. When she is not operating as a travel logistics coordinator, she is either reading, traveling, or coaching group fitness/cycle classes!

Susan Juers

TLC Team member

Greetings, I am Susan Juers! I am New York born; I have lived in Atlanta for 19 years. I have been involved with School Nutrition for 18.5 years. Married 30 years with 2 Beautiful children. I enjoy traveling, landscaping and hanging out with my family.

Tiffany Carr

Travel Logistics Coordinator

Tiffany resides in Concord, NC with her husband Scott and son Charlie, while her daughter Caroline is attending the University of Georgia. Tiffany and Scott are both UGA graduates, and Tiffany has a master's degree in psychology. Tiffany is a Realtor in North Carolina and has worked in a variety of occupations throughout her life, primarily in leadership and administrative roles.

Trudy Bovino

Travel Logistics Coordinator

I was born in Long Island New York, moved with my family to Colorado where I graduated High School. Right after high school I worked for a Heating company for 19 years. In 2000 I started up my own Heating and Air Conditioning Company and sold it in 2014. In 2014 I worked as a Victim Advocate while attending the police academy. I was sworn in as a Deputy, worked in the Jail and later in Investigations. I semi-retired in 2020 with my husband of 39 years in law enforcement and moved to Tennessee. I enjoy quilting, the mountains, hiking, exploring the different things that nature has to offer. I have 2 children, 3 grandsons with another grandchild on the way.

Zain and Minnelly Durrani

Director / Community Outreach, Common Courtesy Florida

Zain and Minnelly reside in Orlando where Zain is our Area Director for Common Courtesy Florida. He is now heading our team providing personal transportation for communities, enabling residents to keep their independence. Minnelly in addition to her Community Outreach works in the Healthcare field with Advent Health as a PTA. They love biking, traveling, and their little dog Lulu.
Board of Directors
Clam Lorenz

Director, Worldwide Corporate Business Development

Amazon

Clam Lorenz builds partnerships and new initiatives for Amazon that are highly visible, high-impact and unite multiple Amazon businesses behind a common goal, as part of the Worldwide Corporate Business Development team. Clam came to Amazon in 2021, after 10 years at PayPal exploring building and growing successful vertical businesses (Cause, Government, Lifestyle: Travel, Entertainment, Digital goods, BillPay) along with social impact programs. He has degrees from Mercer University and the University of Georgia, and lives in the Washington, D.C. area.

Jack Reed

Co-founder

Reed & Reed Marketing

Jack Reed is a Marketing Consultant, and co-Owner of Reed & Reed Marketing in Atlanta. Previously, he was the marketing lead for Uber Atlanta, helping grow the business across the Southeast. Jack lives in the Candler Park neighborhood with his wife Ashley and son Jack. Jack has an Undergraduate from Vanderbilt University and a Law degree from Ole Miss University. Jack was instrumental in negotiating the first Contract between Uber and Common Courtesy and has worked along with Bob for the past 8 years to guide and direct the growth of Common Courtesy, as well as create many of the systems used by Common Courtesy still today.

Jane Hale Hopkins

President

Coca-Cola Scholars Foundation

Jane Hopkins is the President of the Coca-Cola Scholars Foundation. Founded in 1986, by The Coca-Cola Company and its U.S. based Bottling Partners, the Coca-Cola Scholars Foundation has awarded over $70 million in scholarships to over 6,250 Scholars nationwide, enabling a brighter future for each one. As President, Ms. Hopkins is responsible for advancing the Foundation's efforts to develop an influential community of socially conscious and service-minded leaders who positively shape the world. Ms. Hopkins has a Bachelor of Arts in Government from Centre College; a Masters of Public Administration from New York University; and a Masters of Business Administration from the Goizueta School of Business at Emory University. She serves on the Board of Directors of the Phi Theta Kappa Foundation, the Jeanette Rankin Foundation and GA CASA. She is the past Chair for the Emerge Scholarships in Georgia and the past Treasurer for the National Scholarship Providers' Association.

Linda Wheeler

Founder

Common Courtesy, Virginia Beach

Linda Wheeler lives in Virginia Beach, VA and is a native of Iowa. Linda has a B.A. Degree from University of Northern Iowa in English. Formerly a teacher, she became a Reverse Mortgage Specialist over 20 years ago. In 2015 Linda reached out to Anne and Bob to initiate the Common Courtesy Program in Virginia Beach also known as Hampton Roads. During that time she presented the program to many Area Agencies and Senior Services governmental agencies. Linda performed all services offered by Common Courtesy including Presentations, trips dispatching (earliest TLC) and Chapter billing. Linda was married to Matt Wheeler, a Navy JAG Officer who we lost to Parkinson's Disease in 2016.

Melinda Servick

Founder & President

Sol Design

Melinda lives in Atlanta with her husband Todd and two sons, Brady (11) and Charlie (9). She graduated from Georgia Tech and has been in the residential construction and interior design industry for 20+ years. During that time, she has worked in business management, operations, marketing, sales and client management disciplines. She is now the Founder and President of Sol Design, LLC, which focuses on Model Home Design, Residential Design and Builder Services. She is highly committed to giving back to the world in many ways and spends much time volunteering at church, the boys' school and throughout the community.

Russell Moolman

Founder

Property Action & Marlin Investment Group

Russell has over 20 years of experience in the construction and real estate industry. After working for developers and city government in the Atlanta market for several years, He started his own construction company in 2001 which evolved into Property Action. In 2009 he started a complementary business, Marlin Investment Group, in which he buys, renovates and in some instances hold, maintain, and rent residential real estate properties in the Atlanta area. He has an incredible depth of experience from the variety of situations encountered over the years with Property Action and Marlin Investment Group. He brings this knowledge and creative problem-solving ability to every project. Russell is originally from East London, South Africa. He is professionally licensed as National Association of the Remodeling Industry (NARI), and he is a current Board Member of Southside Medical Center in Atlanta.

Sheryse Navarro Lyons

New Client Specialist

Helpers, Inc

Sheryse Navarro's passion for all things 'older adult' became stronger after she was a caregiver for her grandfather about twelve years ago. She returned to school many years later, earning a Master's Degree in Aging Studies from Wichita State University. Sheryse is an elected official of the Program Development Committee at K-State Research and Extension, and has attended many City and County meetings to advocate on behalf of older adults, including transportation barriers. While a sudden stroke in July 2020 has derailed slightly, she looks forward to being on this Board and hopes she is able to keep up with the challenge!
"It is only how I would want to be treated myself. Thank God for people like you and your organization who make it easier on those of us who aren't home with our folks to care give. This peace of mind is everything to me!"
Our Memberships