Getting those in need
where they need to go.
We make it easier for those with transportation needs to use local ridesharing services.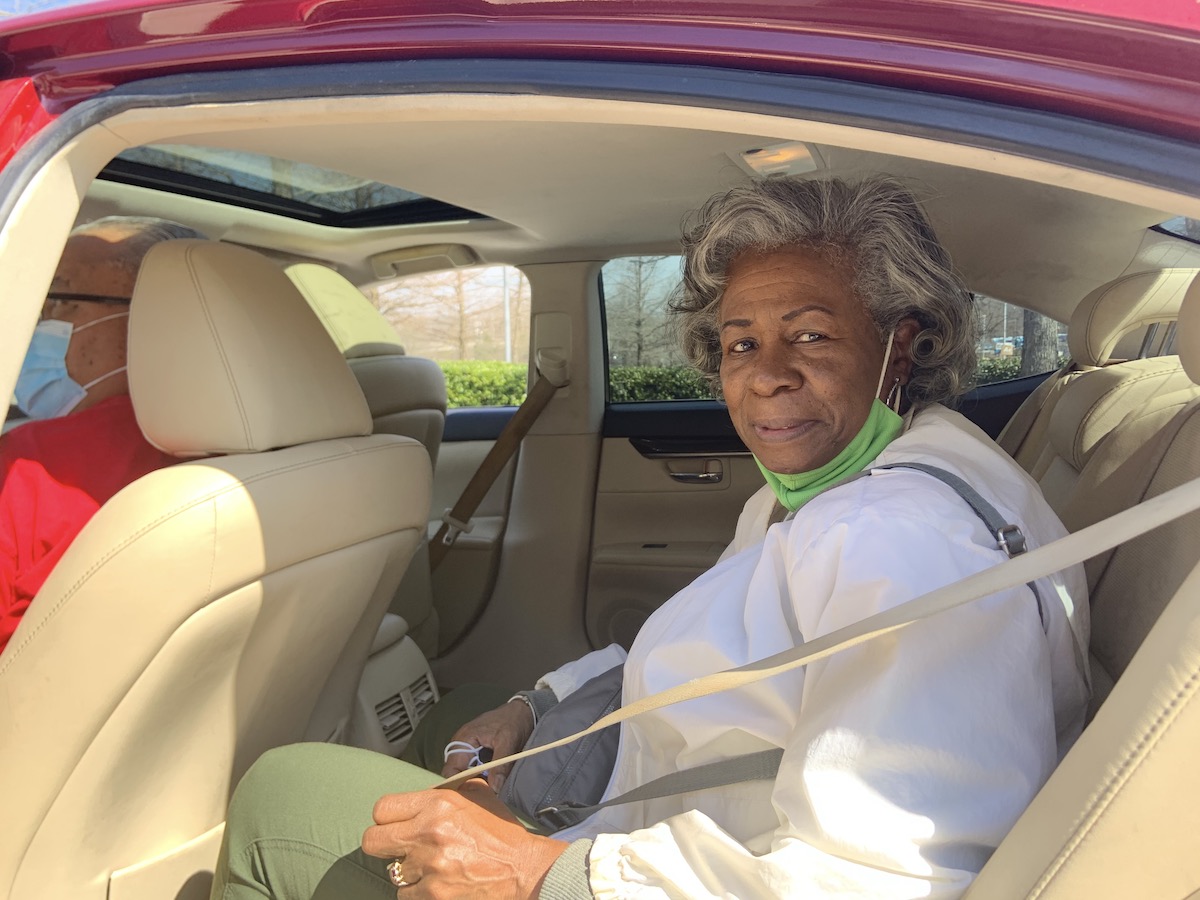 Our Offices
The Issue
One of the largest unmet needs across our entire population is that millions of Americans are confined at home because they cannot drive. While today's technology may offer solutions to this problem, a number of our neighbors—including many seniors—still cannot access it on their own.
Our Solution for You
We overcome tech barriers by partnering with the most successful Rideshare Providers to arrange and monitor low-cost rides for adults who need transportation. We have national contracts with the most-admired, publicly traded ridesharing services and can bypass the local support desk to get a direct line to their headquarters on your behalf.
Our unique benefits include:
Personally facilitating trips to and from critical destinations like doctor's appointments, grocery stores, and other outings.
A team of US-based Travel Logistics Coordinators (TLCs) who provide "tender loving care" and monitor each trip from beginning to end, ensuring safety and timeliness.
Real-time phone support from 7:30 am to 5pm EST with real people to help riders coordinate pickups and assure a seamless experience even if riders don't understand how to use ridesharing apps.
In addition to helping individuals, we can also work with your organization to develop a program tailored to your organization's transportation needs. We listen to your needs and develop a safe, cost-effective program for you.
Who We Serve
Not only do we assist individual riders, we also work with your organization to design a program that best fits your needs, including managing your rides for you or setting up your team to coordinate its rides using all of the tools and techniques that we have created to interact with Rideshare Providers. We are proven with a 6 year track-record facilitating over 350,000 safe, efficient trips.
3 Simple Steps to Help You
How it works
It's easy to get started whether you are creating a Common Courtesy "Ride Club" account individually, starting an account for your friend or family member, or starting a chapter for a group or organization.
1. Understand your options
A) Start a
chapter
for your medical provider, government, public agency, group, or organization
B) Create a Common Courtesy Ride Club account for yourself or another
individual
.
Note: Only for Individuals not affiliated with any funded/subsidized transportation programs.
2. Contact us
Get in touch
to register for the program that fits your needs. We make it easy to access us. Call one of our Administrators today at (678) 809-2521.
3. Ready to ride
When your members are ready to ride, they'll provide their trip information and we'll schedule and personally monitor their trip throughout. We'll also set up easy monthly billing for any trips taken.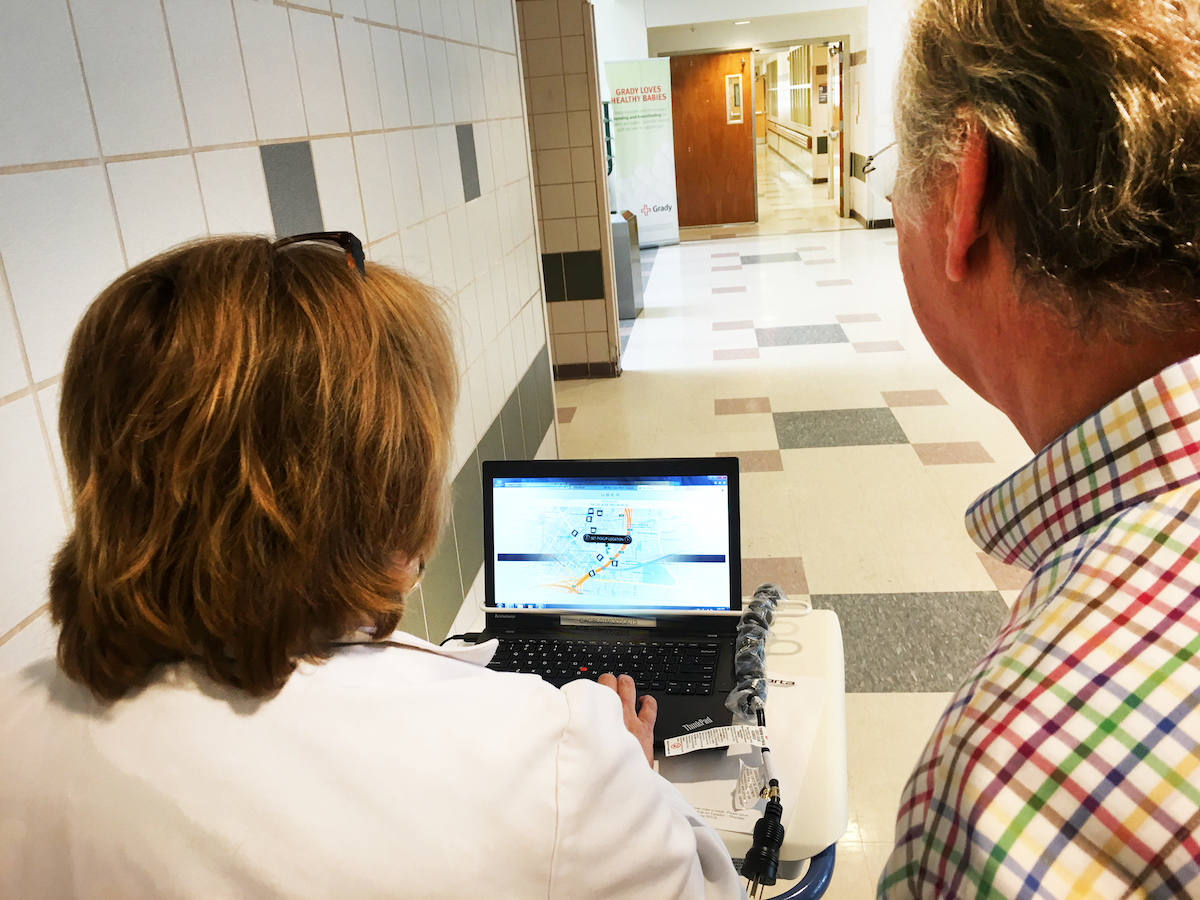 Get Started
Sign up to ride as an individual or pay for a family member, or start a chapter for groups, healthcare providers, governments, and nonprofits.
Call one of our Administrators now at (678) 809-2521 to get started.
How much does it cost?
We offer two cost models to best suit your needs.
You Manage your program: Rideshare trip cost + $1 per trip

Under this option, we'll teach your chapter how to use Lyft and Uber's concierge platforms and provide the necessary tools to you so you can schedule and monitor your rides independently.

We Manage: Rideshare trip cost + $4 per trip

Under this option, we'll schedule and monitor your group members trips for you. You'll only need to tell us when and where your members need to go, and we'll take care of the rest with tender loving care.

Low Average costs

Rideshare trips are typically less expensive than taxi trips or many other public transportation systems, and pricing is based on a base fare, a booking fee, and time and distance costs.
Proof: our average rideshare cost from over 350,000 trips taken is $14.15.



"I want to thank you for such an awesome program. It really makes my life more enjoyable. Again, THANK YOU!"
About Us
Common Courtesy, Inc. is a service meeting the needs of the transportation challenged. We have safely delivered nearly 300,000 rides over the past 5 years.
Bob and Anne Carr founded Common Courtesy in 2006 after witnessing a near-miss fatal accident in a parking lot involving an elderly driver and nearly ten other seniors.
Additionally, the Carrs saw the difficulty their beloved family friends Ella and James Rowland faced when they could no longer drive. While the Carrs gave Ella and James transportation assistance for 5 years, they imagined a nonprofit service that could offer low-cost independence to others who were no longer able to drive.
Semi-Retiring as Founder and CEO of Executive Adventure after 30 years, Bob and his wife founded Common Courtesy, Inc. Bob has extensive work experience in the corporate sector as well as proven entrepreneurial and leadership skills.

Anne Carr

Founder & Outreach Coordinator

Anne is a professional photographer with 35 years of experience who helped found Common Courtesy. She is a long time resident of Atlanta and has an in-depth knowledge of the needs of older adults and those with disabilities.

When Anne and Bob are not engaged at Common Courtesy, they love traveling nationally and internationally, attending UGA Football, backyard planting & gardening, taking long walks, and most of all spending time with their four children and eight grandchildren (not to mention their herd of cats!)
Contact us
Contact information
No smart phone required. Call one of our founders now to get started.
Phone number

(678) 809-2521

Email
Send us a message